For Academic Institutions
Bridging gaps between education and the business of life and work
Student Leadership Programme
The LEAD Curriculum builds a strong sense of purpose among young people, through excellence and community action in the world of work. By helping students recognize their potential to make a difference in their community as a leader, they can develop a mindset that leads to success and personal significance. This enables them to be better versions of themselves, as global citizens, that goes beyond grades.
We blend students with working staff from corporates such as IBM, Santander UK, BBC and Lloyds Banking Group. In this way, the curriculum reinforces its learning by allowing both students and the staff to practice by doing.
For your students
Access to corporate training, career placements, and business mentors
Work experience to hone teamwork and leadership skills
Increased MQ (Meaning Quotient) to develop character, employability,
and personal aspirations
Evidence for UCAS statements, and a Service Leadership Badge from
our partner company
Real practice to be critical thinkers, influencers and courage to be change makers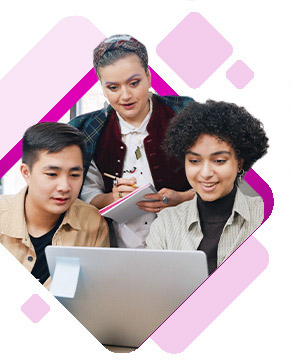 The Basic Programme
Each student will get an opportunity to practice their leadership skills using a real workplace project with our partner company's employees.
LEAD Facilitators and employees from our partner company will deliver the course as an extracurricular activity, drop down day, a 6 week programme or as 1-hour sessions during the school day.
For the extended 6 week programme, it includes a LEAD Facilitator attached to your school, an induction and showcase where parents, guests, and business leaders can be invited. Students will work through 6 leadership challenges set by the corporate based on LEAD REAPS Toolkit , for a total of 16 hours spread over 6 weeks.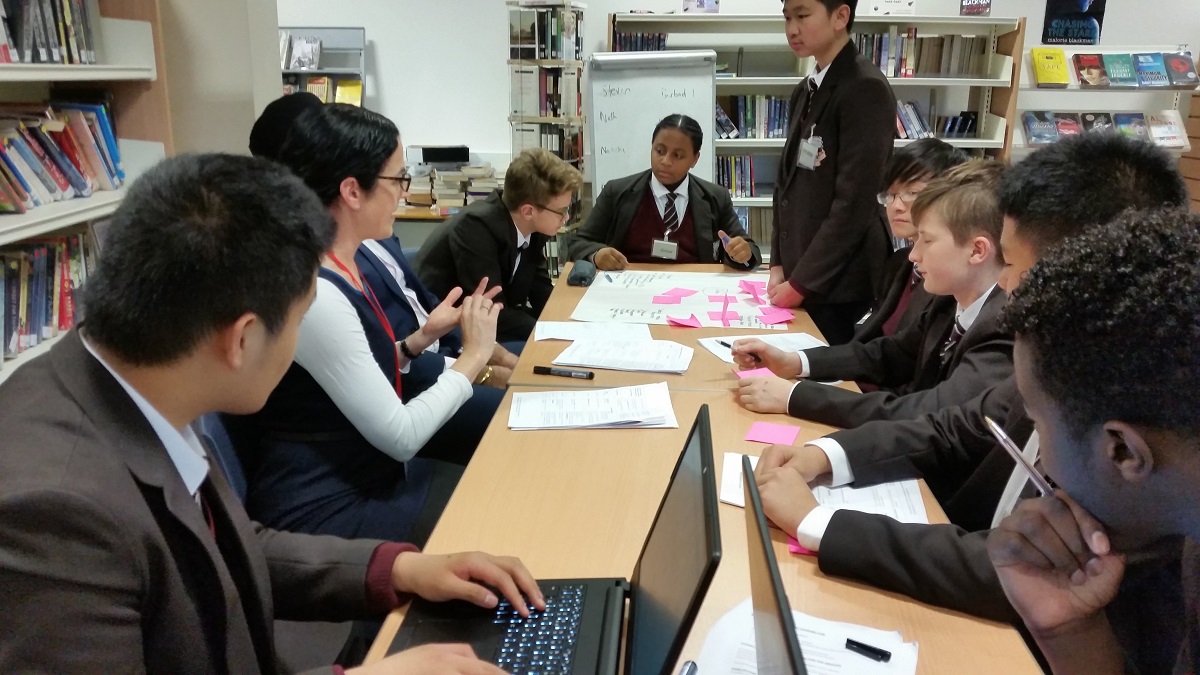 Case study: Lloyds Banking Group
"Students are learning something tangible and real that make them more ready for the world of work and taking their place as a global good citizen."
Jan Sinclair, Immigration Partner, North, West Africa & the Carribean IBM
The LEAD Mindset ® Across Phases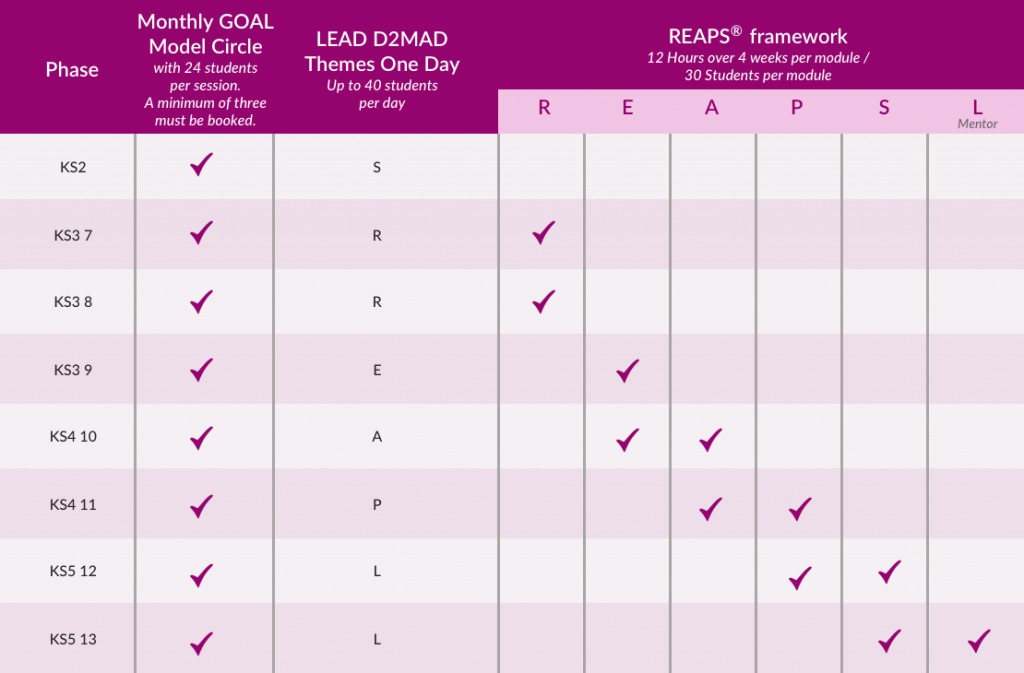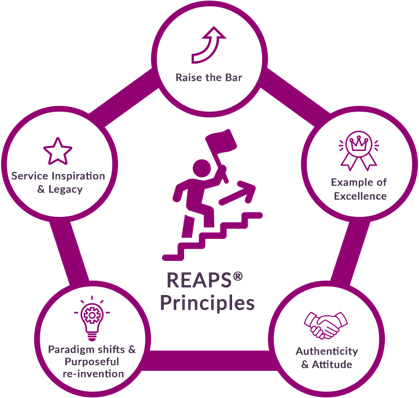 Our packages are suited to any budget because it is highly subsidized by our sponsors. Schools are only required to pay a small registration fee.